Flares on my sleeves not my jeans
Monday, January 30, 2017
Christmas seems to be a distant memory by this stage but one thing remains from the festive period, the Zara sale. The days of waking up at 6am to open my presents are gone, along with the time of my life when being allowed to eat a selection box for breakfast was the best part of the day.

It has been

r

eplaced with waking up and continuously refreshing my laptop

, waiting

for

the biggest event in my calendar to begin. Forget Turkey and stuffing and the

presents under the tree. My favourite part of the Christmas period is the treats to me from me from the holy grail that is Zara's shop floor.
As expected, this year did not disappoint and space is running low for the ever expanding collection of Zara shopping bags that are beginning to gather.
The 70's saw flares at the end of everybody who was anybody's jeans and 2017 is the year for flares at the end of your sleeves.
Not wanting to miss out on the bell sleeve trend of the year

,

my first buy was this black floral bell sleeve dress.
I decided to let the dress do its own thing, not wanting to take away from the sleeves, so I did little to no styling with it. The result - the perfect dress for those days that your brain can't fully function to put an outfit together.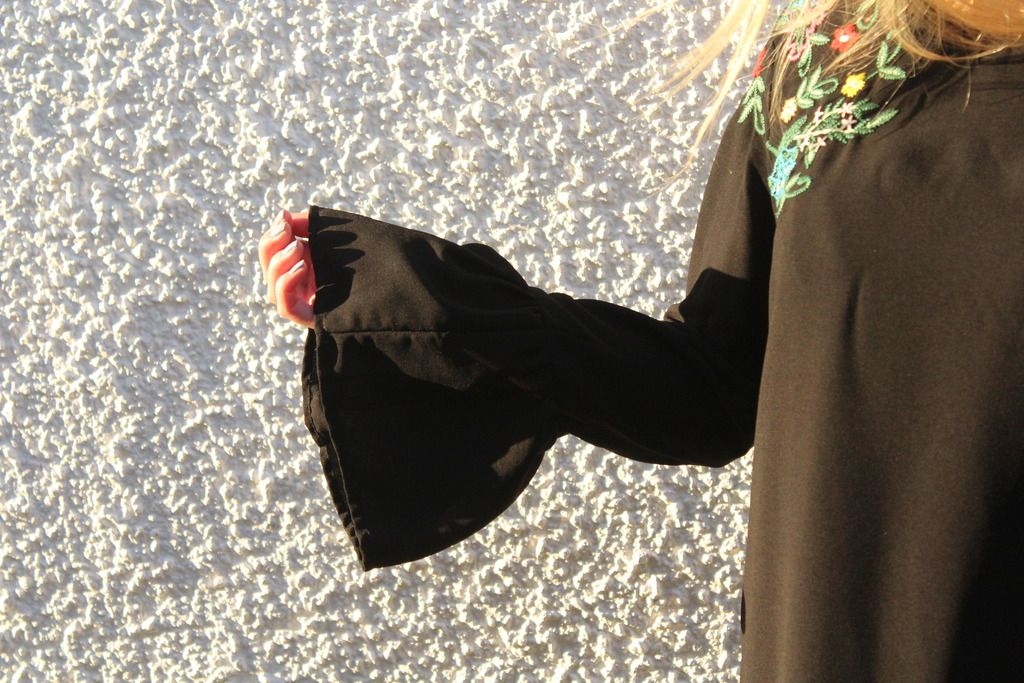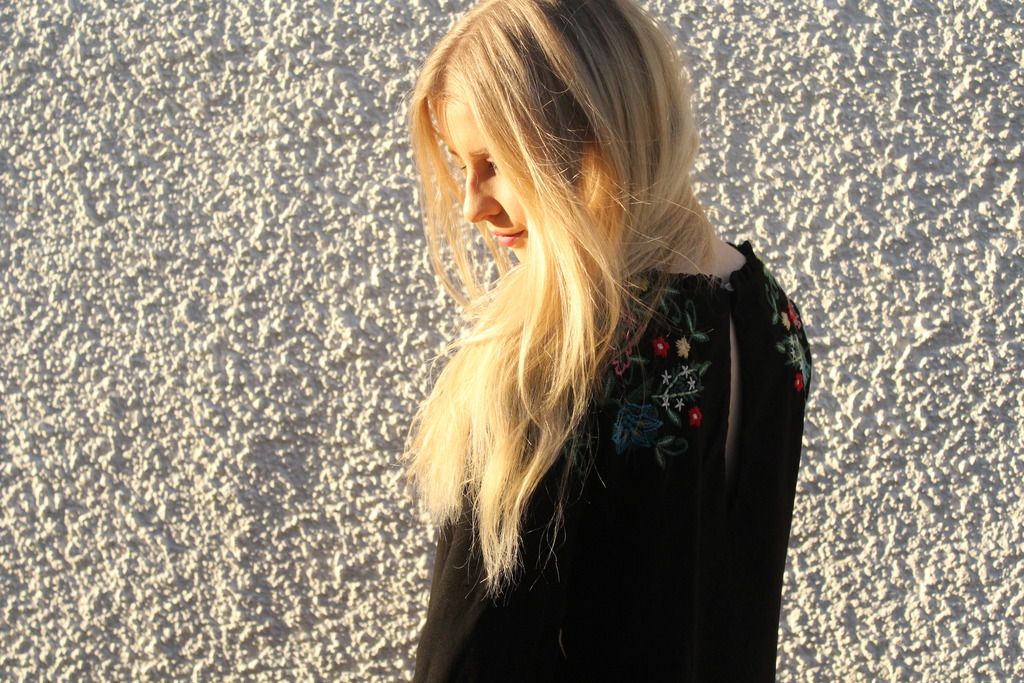 Trusty Zara always supporting the lazy girl that still wants to wear a dress.